The Robert E. Hemenway Writing Center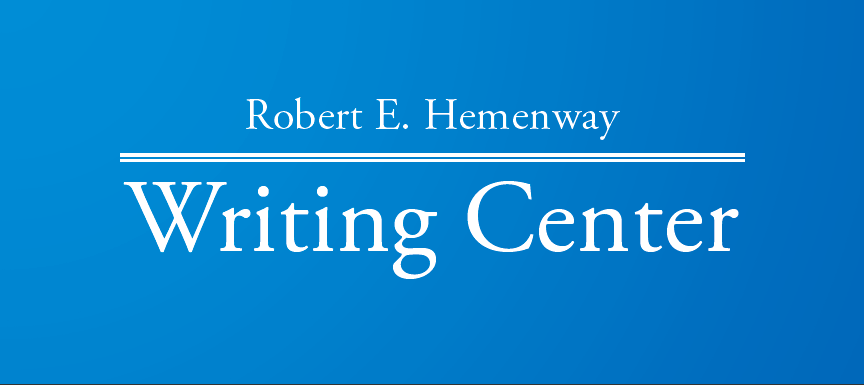 Welcome to the Robert E. Hemenway Writing Center at the the University of Kentucky.
We offer free and friendly help to all UK students, faculty, and staff. We assist with the process of composing and communicating in writing, speaking, and multimedia projects across the curriculum. 
Graduate student consultants and undergraduate consultants offer individual and group consultations in Face-to-Face and e-Tutoring Consultations on academic assignments and professional projects. 
We help students at every stage of the composing and communicating process, and we can share ideas on creative, academic, and professional projects.
Please let us know if you have any questions. Contact Judy Gatton Prats, WC Director, at judithgprats@uky.edu
If you need help scheduling or canceling an appointment, you can call us during our business hours at (859)257-1368.
Schedule an appointment online:


Visit our WordPress site


Join us on facebook
For more information, email Judith Gatton Prats, the Director of the UK Writing Center, at judithgprats@uky.edu