About WRD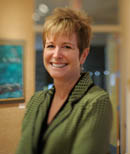 Welcome to the Division of Writing, Rhetoric, and Digital Media!
We are a new, independent unit within the College of Arts and Sciences dedicated to the study and teaching of writing practices, public rhetoric, and digital media.   With 15 faculty (7 tenure-stream faculty and 8 lecturers), 2 staff members and 1 postdoctoral scholar, we serve over 5,000 undergraduates each year.  Along with our colleagues in Instructional Communication, we led the campus through a General Education reform of the old Tier-1 writing and oral communication requirements, founding the innovative Composition and Communication curriculum (taught as WRD 110 & 111 in our unit), which integrates instruction in oral, written, and visual communication.  The Composition and Communication Program is the first cross-college program of its kind in the nation.  Our faculty in WRD are also building a new BA in Writing, Rhetoric, and Digital Media and an interdisciplinary PhD. 
Our faculty include national leaders in social and digital media.  Adam Banks is the national expert on African American rhetoric and technology, and focuses on social media.  His blog, The Talking Book, explores social media and race in America.  Bill Endres has become famous across the pond for his scholarship and digitization of St. Chad's Gospel, one of the four most important medieval illuminated manuscripts in the UK, and writing about visual rhetoric.  Tom Marksbury is a documentary film writer who teaches new courses in documentary film history and production.  Jeff Rice holds the Martha B. Reynolds Endowed Chair in Writing, Rhetoric, and Digital Media, writing on media and network theory and bringing national speakers to campus to speak on digital media.  He also co-leads Wired, the College of Arts and Sciences residential college and blogs at Yellow Dog.  Postdoctoral scholar Jason Helms writes on/with comics and teaches courses in visual rhetoric. 
Our faculty also includes national leaders in public rhetoric.  Jan Fernheimer studies Jewish rhetoric across the diaspora, focusing especially on racial identity within Jewish communities.  Erik Reece is a well-known writer who focuses on environmental issues in Appalachia and is currently writing a book on Robinson Forest.   Jenny Rice's forthcoming book explores the nature of public debate through a case study of an environmental conflict in Austin.   Randall Roorda is one of the nation's first scholars to explore environmental issues in rhetoric and composition.  Brandy Scalise works on public controversies centered around science and religion.  Our faculty are also involved in the community.  Beth Connors Manke writes for the local newspaper North of Center and is involved with many local issues.  Both she and Adam Banks organize community events that draw Lexingtonians together to talk about issues of local and national importance.  K. J. Rawson is involved in organizing the LGBT community on campus. Katherine Rogers-Carpenter is a playwright and former graphic designer who teaches and writes about labor and feminist issues.
Finally, we are all writers who are deeply committed to the teaching of writing.  Josh Abboud studies film as a way of thinking about composing.  Judy Prats is back at the helm of the Writing Center, working with Rachel Elliott, a painter and art educator who joined us this year, to develop workshops and tutoring in visual design as well as expanding the hours and services that the Writing Center provides to undergraduates, graduate students, and faculty.  Mary Kathryn Tri is our specialist in developmental writing, working with underprepared writers and international students.  I am currently writing on pedagogies developed between the World Wars to integrate instruction in reading, writing, listening, and speaking.  For us, the teaching of writing is a scholarly activity of equal importance to our other work.
We are a new unit under construction.  Watch for our new courses and for all the innovative work we do!
What is WRD? from UK College of Arts & Sciences on Vimeo.
Roxanne Mountford
Division Director